ARSENAL™—Measure Effectiveness in the Seven Key Areas that Most Impact Stress Resilience!
Take control of individual or Organizational Stress and create Development Plans to build Resilience capacity with ARSENAL™—a NEW assessment from the experts at High Performing Systems, Inc. The ARSENAL™ Individual Assessment presents a summary of each of the seven best practice areas that most influence your ability to combat the negative effects of stress and your current level of performance in each area. Order the Full Report to receive a Developmental Plan Outline that you can use to help you begin working on these areas immediately.
ARSENAL™ FULL REPORT – $19.95 through September 20, 2020 (normally $35)
To print an 8.5" x 11" graph as used in Chapter 9 to plot your current ARSENAL™ results, (ARSENAL™ BASIC REPORT) please click here.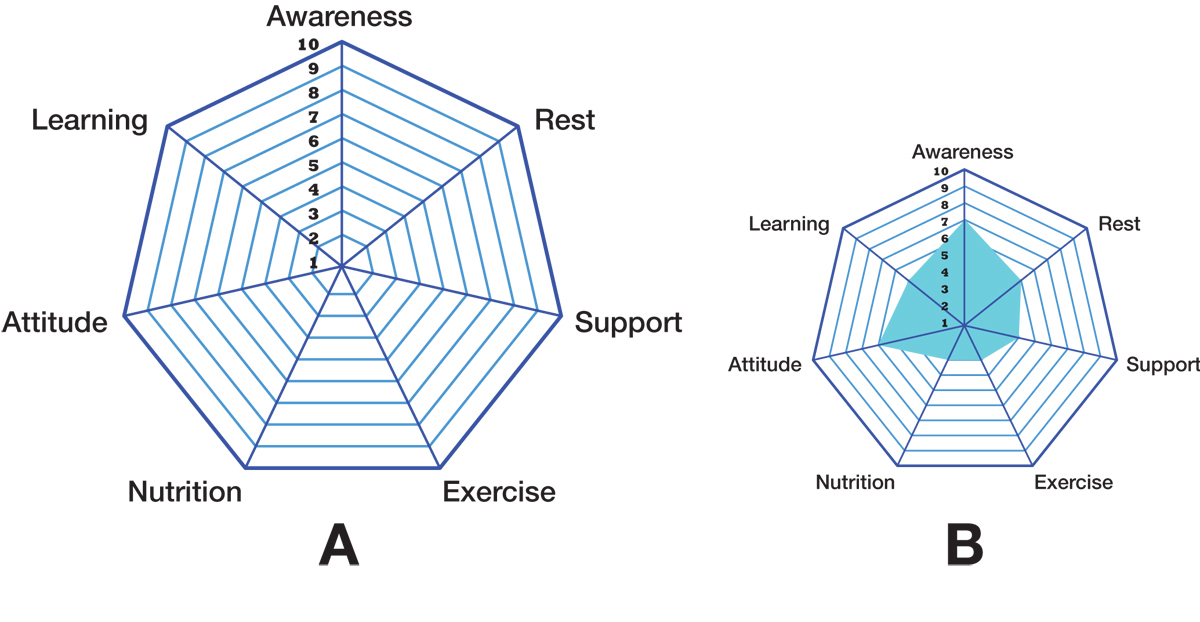 For further information visit the High Performing Systems website here.